Relavent Systems Inc.48 Centre St.Boston MA 021191-(833)-FDA-CODE
Get in touch
---
Please take a moment and let us know if you have any questions about our software and how it can be custom fitted to your needs.
Working hours
---
Relavent Systems is ready for your project when you are. Drop us a line or give us a call to discuss your project.
Monday - Friday
9 am to 5 pm EST
Saturday
Closed
Sunday
Closed
Eileen Hicks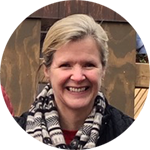 Customer Care, Inspector Training
---
Eileen provides deep domain expertise in food safety operations and incorporates inspection best practices into the core functionality of FoodCode-Pro. Eileen brings 25+ years of corporate, institutional and education food service and safety management experience to developing and refining the inspector's user experience.
Lisa Berger

Founder
---
Lisa incorporates her unrivaled subject matter expertise in investigating and preventing food-borne illnesses into the core functionality of FoodCode-Pro. Lisa brings 25+ years of experience as an epidemiologist and the founder, president and lead consultant of Berger Food Safety Consulting, a leading food safety consulting practice. She is widely recognized and sought after for her extensive knowledge and experience in food safety.
---
Michael HIcks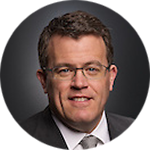 President
---
Michael is responsible for all customer facing activities, corporate development, go-to-market and strategic growth initiatives. Michael brings 25+ years of experience as an early stage investor, management consultant and operating executive in emerging growth companies using technology to disrupt the status quo
Gregory Mazur
CEO
---
Greg is responsible for setting corporate strategy and leading the day-to-day operations of the business. Greg brings 30+ years of experience as an operating executive leading technology enabled businesses that have leveraged his extensive experience in process engineering, product development and prudent financial management. https://www.linkedin.com/in/gregorymmazur/
---
Edward Blank

Founder, Cheif of Product
---
As Chief of Product, Ed is responsible for product development— which covers all features, functionality, utilization and support of FoodCode-Pro. For the past 19 years, Ed has been the creative mastermind behind the development and evolution of FoodCode-Pro, as well as several other custom software platforms in the consulting and hospitality industries.
---
Dr. Darin Detwiler, LP.D., M.A.Ed.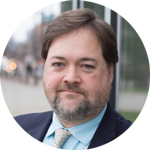 Advisor
---
Dr. Detwiler is the Assistant Dean at Northeastern University's College of Professional Studies. His work at the university includes quality assurance supervision for all undergrad and graduate programs. He is also a Professor of Food Regulatory Policy, responsible for the development and instructions of courses related to food safety, global economics of food and agriculture, and food policy. Additionally, he advises industry and government agencies on food safety and authenticity issues in the U.S. and abroad.